Although an agreement was reached in Moscow after lengthy trilateral talks between the Ministers of Foreign Affairs of Armenia, Azerbaijan and Russia on October 9 to establish a ceasefire regime in the Artsakh war zone, an Azeri subversive-intelligence group attacked the Artsakh city of Hadrut on October 10.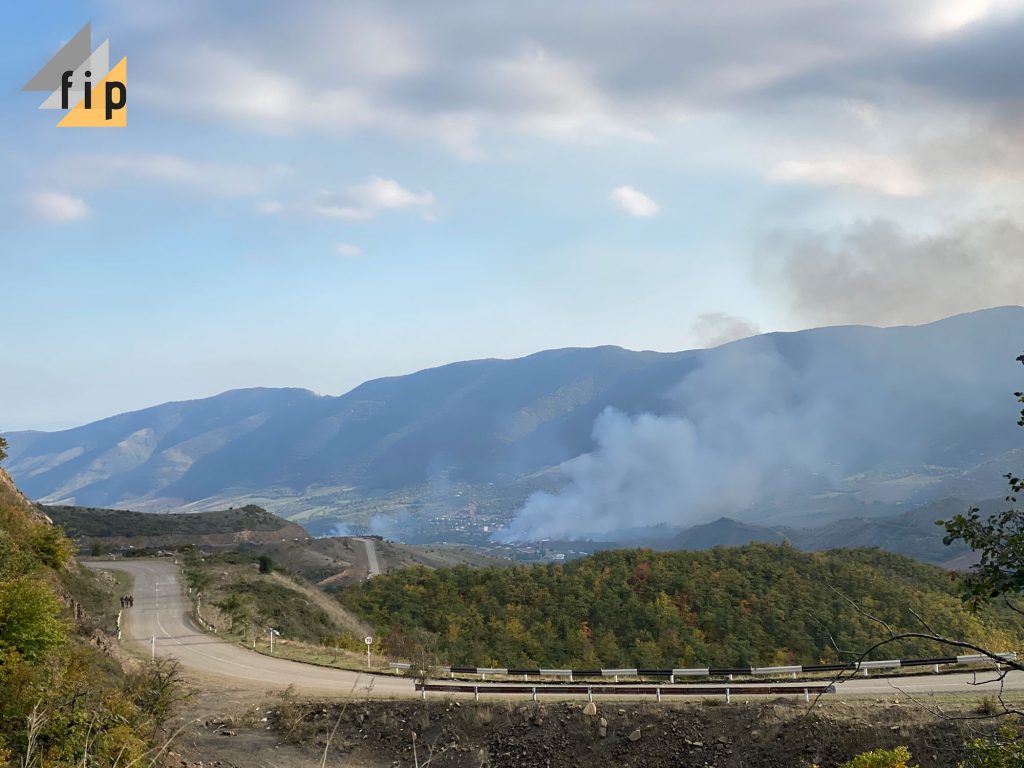 The journalists of the "Fact Onestigation Platform" visited Hadrut to understand the situation in the city after the ceasefire became effective. However, due to the penetration of subversive groups they did not enter the city for security purposes.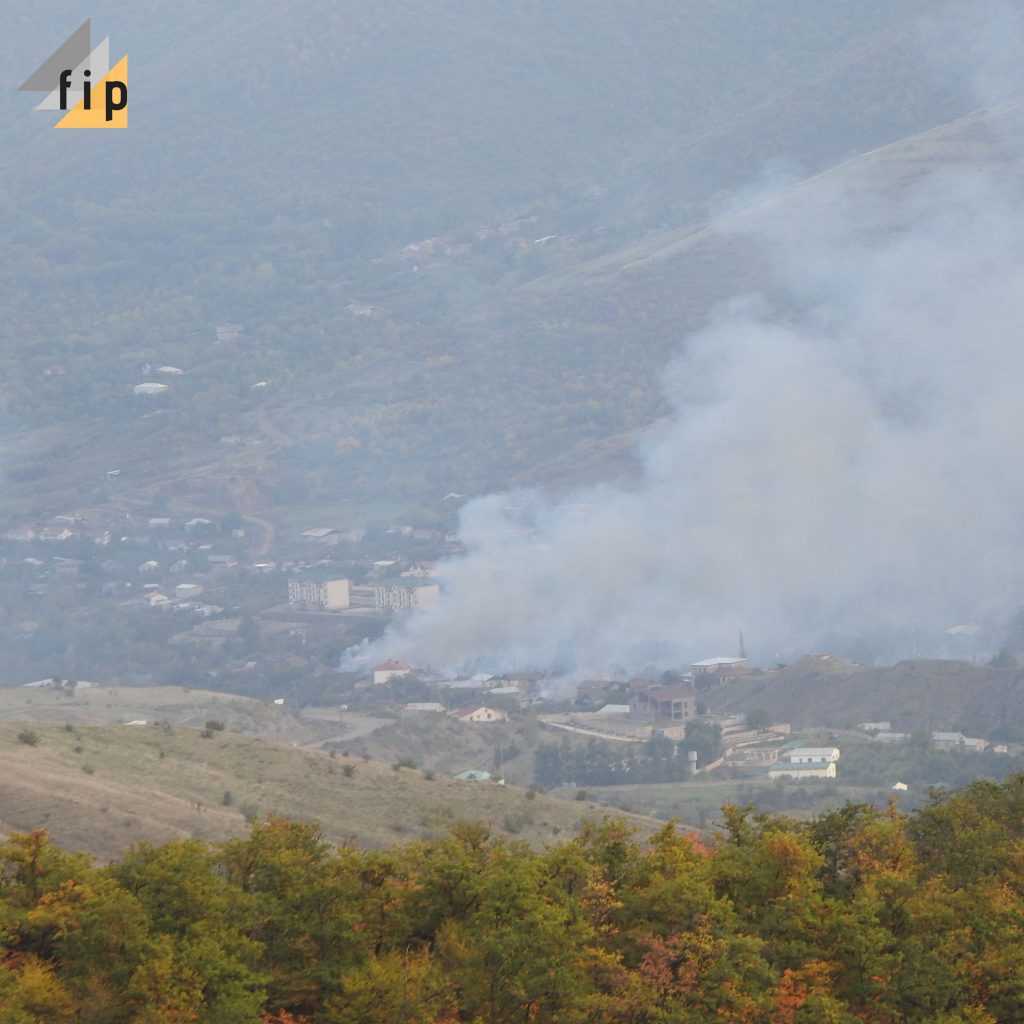 Burning houses were seen in Hadrut from a high point on the outskirts of the city which were most likely set on fire by a subversive group. One of the fires started before our eyes․ The fire was not preceded by an explosion. Rifle fire sounds were constantly heard from the city. There was no official information on the number of civilians inside, but Artsakh ombudsman Artak Beglaryan later stated that according to their information, members of the subversive group had killed two civilians at home, a mother and a child with disability.
On October 9, Azerbaijani President Ilham Aliyev announced that Azerbaijani forces had entered the city of Hadrut. Defense Ministry spokesperson Artsrun Hovhannisyan and a number of other Russian journalists who were in Hadrut at the time of Aliyev's statement refuted the news saying it was false. The subversive group had, in fact, infiltrated Hadrut a day after Aliyev's announcement.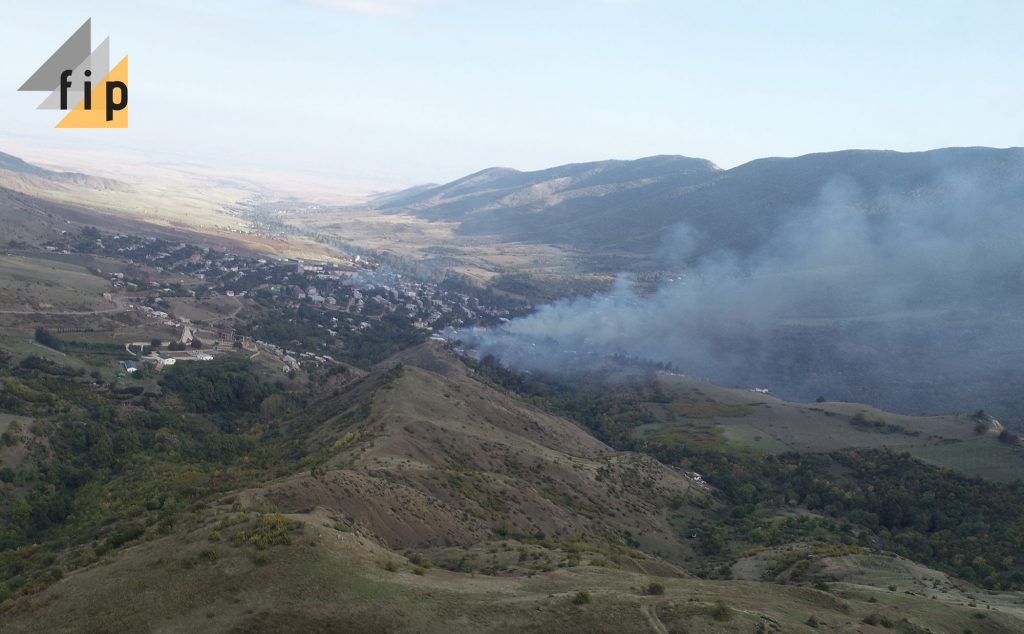 It should be noted that since September 27, Azerbaijan has been regularly shelling Hadrut. During the first days of the war, on October 4, journalists from "Fact Investigation Platform" visited Hadrut and reported that Azerbaijan had used cluster missiles prohibited by international convention.
P.S. Publication of the photos has been agreed with MoD.
Ani Grigoryan