The WarGonzo telegram channel reported on February 24 that the Russian army had captured Kharkov and published the "respective" photo.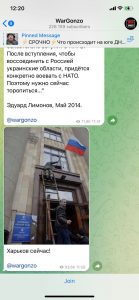 In fact, Semyon Pegov's WarGonzo channel, which actively covered the 44-day war in the Armenian media, spread false information․ The photo was taken during the events of 2014.
It is noteworthy that WarGonzo deleted the picture after a short time, but the post was viewed by about 100 thousand users, it was spread on many websites, including the Armenian media, for example, auroranews.am, mamul.am.
A video taken during the 2014 crisis shows a man in a camouflage hanging a Russian flag over the Kharkov city administration building.
The other man in the picture shared by Pegov is also spotted in the photos published by the Russian media in 2014.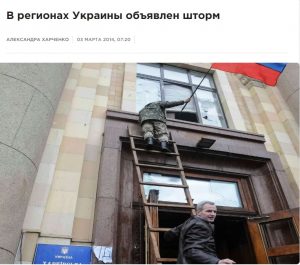 Thus, the telegram channel WarGonzo, which has a certain impact on the Armenian media, is spreading false news.
It should be reminded that on February 24 Russia launched a large-scale military operation in Ukraine. In a special message, Russian President Vladimir Putin announced the "need for demilitarization and denationalization" of Ukraine. The country's major cities and strategic facilities were targeted.
Lusine Voskanyan