A photo of a man in a samurai outfit has been spread on social networks since yesterday. A caption to the photo states that the Japanese ambassador to Ukraine allegedly stayed in Kyiv. Moreover, the allegedly ambassador wrote on his Facebook page that he is wearing the sword and armor of his great samurai grandfather, and the samurai must defend the country where he is.
The photo is still being spread in the Armenian-language media.
In fact, it does not depict the Ambassador of Japan to Ukraine, but the opposite, the Ambassador of Ukraine to Japan Sergiy Korsunsky.
The Ambassador of Japan to Ukraine is Matsuda Kuninori, who did not publish such a photo.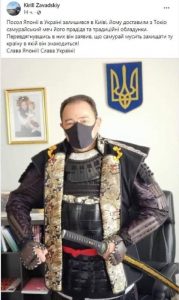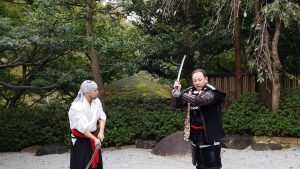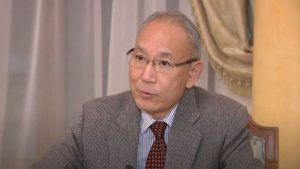 Ambassador Korsunsky even made a post on Facebook on February 23 in connection with the viral photo: "My friends from all over write that I was sent back to Kyiv, now as the Ambassador of Japan to Ukraine)))
I report, I'm on the ground in Tokyo, I'm learning Japanese, I am training with Ketsido master Tetsuro Shimaguchi."
Shushan Stepanyan