On September 29, the Armenian side released official information that the Azerbaijani armed forces were shelling Vardenis region of Gegharkunik Province of the Republic of Armenia, targeting the civilian population and civilian infrastructure.
One civilian was reported to have been killed in the shelling.
Today the journalists of the Fact Investigation Platform visited Norakert community of Vardenis region, near which the aerial bombs used by the Azerbaijani armed forces had fallen.
FIP.am identified two huge holes caused by two aerial bombs, one of which is quite close to the railway.
The representative of the Ministry of Defense in the Armenian Unified Infocenter Artsrun Hovhannisyan noted that it can be presumed that the aim of the strike was to hit the railway, but they missed, because the aerial bomb fell about a few hundred meters away.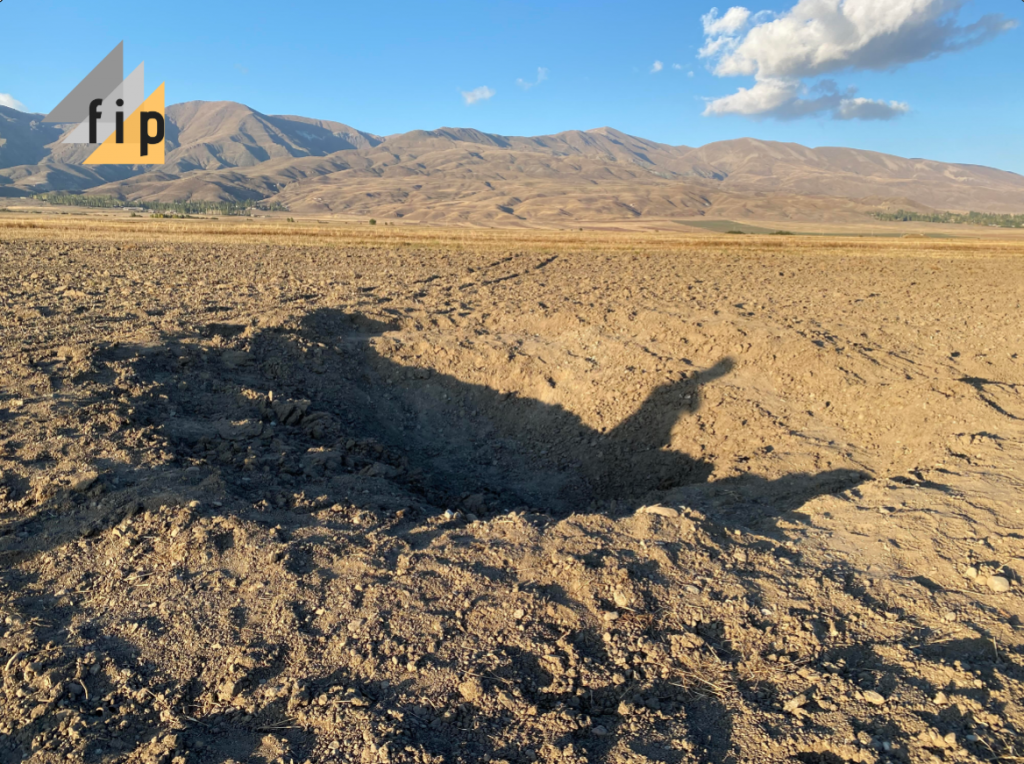 The other aerial bomb fell a short distance from the village reservoir, and its purpose was to damage the reservoir.
According to Artsrun Hovhannisyan, the traces indicate that the enemy used aerial bombs weighing 50 to 100 kg.
It should be reminded that Vardenis region is located in the territory of the Republic of Armenia, and the aforementioned military operations indicate that Azerbaijan has expanded the zone of military operations, involving the territory of the Republic of Armenia.
Ani Grigoryan