The Russian Defense Ministry announced on February 25 that the Iskander missile systems were not used during the Nagorno-Karabakh conflict.
"According to the available objective and reliable information, which was also confirmed by the objective supervision system, none of these missile systems were used during the Nagorno Karabakh conflict," said Igor Konashenkov, Head of the Information and Mass Communication Department of the Russian Defense Ministry.
Earlier, in an interview with 1in.am on February 23, Prime Minister Nikol Pashinyan said in response to former President Serzh Sargsyan's criticism of why Iskander did not fire on the third or fourth day of the war that "Iskander" did not explode with full force.
The Russian Defense Ministry expressed an opinion that Prime Minister Nikol Pashinyan had been misled about the use of the systems in the region. "Apparently, the Prime Minister of the Republic of Armenia, Mr. Nikol Pashinyan, was misled, as a result of which he provided incorrect information," the Russian Ministry of Defense added.
Օn February 26, President of Azerbaijan Ilham Aliyev stated at a press conference with foreign and local media that the Azerbaijani side did not record the use of Iskander systems by Armenia during the fighting in Karabakh in the fall of 2020.
The Armenian side did use the "Iskander"
On the last day of the war (November 9), a video was circulated on the Internet, where Armenian soldiers enthusiastically showed the launch of at least two Iskander missiles in the direction of Azerbaijan.
However, there were objections that another missile system was seen in the video. It is noteworthy that the Armed Forces of the Republic of Armenia and the Republic of Artsakh possess three types of tactical operational missiles: "Tochka", R-17 Elbrus ("Scud-B") and "Iskander". The video clearly shows that the same launch system fires two missiles at a difference of 41 seconds. Tochka and Elbrus carry one missile each, and to launch another missile from the system, you need to recharge it, which is quite a long process (more than 15 minutes). The Iskander launching system carries two missiles, and they can be launched with the above-mentioned interval.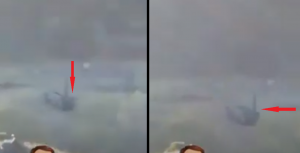 Moreover, the video shows that before the launch of the two missiles, their position in relation to the station was different. This is completely typical of the Iskander, as the missiles are deployed from right to left on the launching station.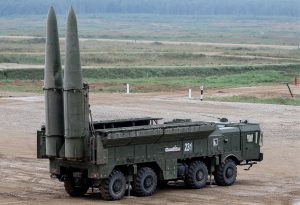 Thus, we can state that the statements of both the Ministry of Defense of Russia and the President of Azerbaijan that the "Iskander" missile systems were not used during the last Artsakh war do not correspond to reality.
It should be reminded that Iskander-E tactical operational missiles are in the armament of the Armed Forces of Armenia. They carry 480 kg warheads and have a range of 280 km. Depending on the type of warhead, Iskander fragments can be deadly at a distance of up to 200 meters from the explosion site.
Hovhannes Nazaretyan