Several Armenian media outlets shared a video in which armed servicemen use the subway. According to "Aurora", MediaHub.am and politik.am, they are "NATO's armed forces in the Kiev metro".
The Fact Investigation Platform studied the video and found out that it has nothing to do with NATO and Kyiv․ The video shows the footage from military exercises of the Swedish Armed Forces.
Let us start with the soldiers
One can clearly see in the video that the Swedish flag is depicted on the sleeves of the soldiers' uniforms, which means that the soldiers are the representatives of the Swedish Armed Forces.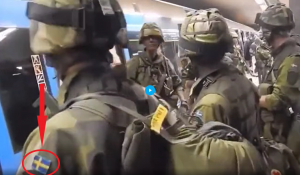 First, let us state that the Kingdom of Sweden is not a member of NATO, just as Ukraine is not a member of the organization. And in general, NATO has not made any official statement on the transfer of troops to Ukraine so far.
The metro
Although the media mentions that the military servicemen are in the Kyiv metro, the careful examination of the video shows that it was not filmed in Kyiv. The Kyiv metro and especially the rolling stock left over from the Soviet period is more reminiscent of the Yerevan metro.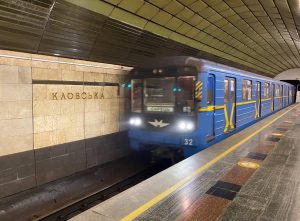 In fact, the video is more than six years old․ It was shot in 2015 in the Swedish capital Stockholm, when one of the elite units of the Swedish army was testing the effectiveness of the movement of troops by public transport.
The exercise took place on August 12, 2015, and there is a relevant official press release issued by the Swedish Ministry of Defense.
During the exercise, about 40 soldiers moved from the Stadion metro station to Slussen station
By the way, when you look a little closer, you can see the Swedish advertisements in the subway and even the mirror display of Slussen station in the video.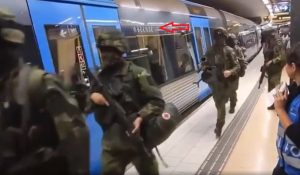 Here is the original video of the military exercise of the Swedish armed forces in Stockholm metro.
Thus, to sum up, not NATO but Swedish troops, not in Kyiv but in Stockholm, not currently but in 2015.
Sevada Ghazaryan