There is a fake user with a name Zara Sukiasyan in the Armenian domain of Facebook. Zara is known for her political notes and analysis, criticizing the current authorities and praising the former ones.
At first sight, the user is real. She posts photos of her summer holidays, writes posts, receives comments, etc.  However, the person who appears in the photos is not an Armenian user named Zara Sukiasyan but an Azerbaijani porn star. (Prohibited for underage users).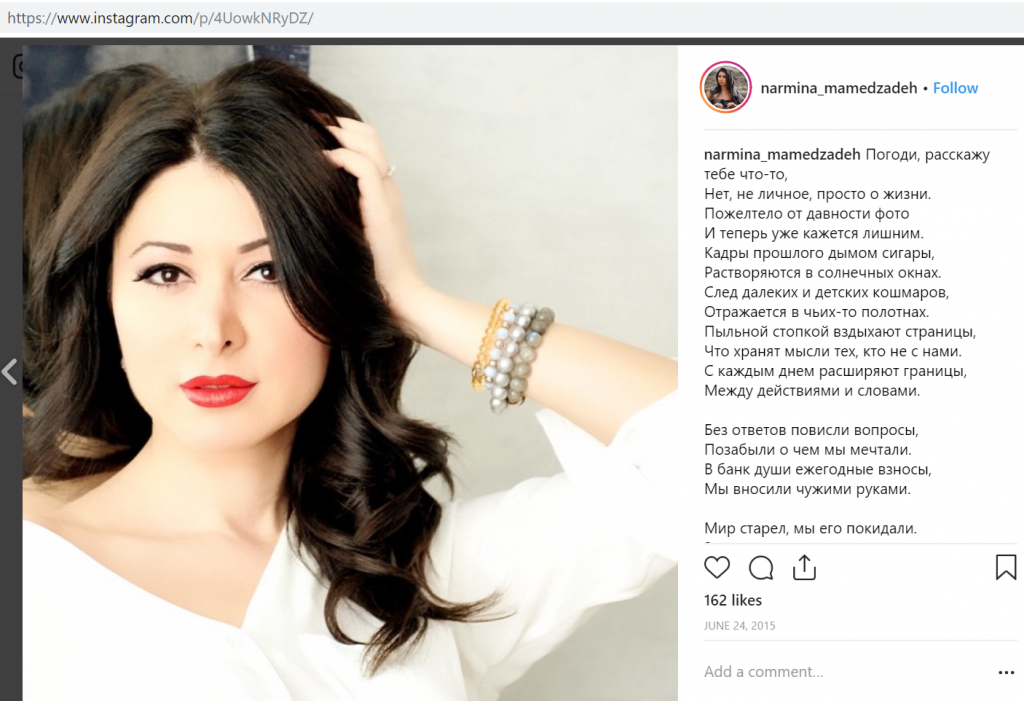 The Facebook user Zara Sukiasyan has been registered on Facebook as a real person in 2010 and was active until 2016. Afterwards, removing all her posts and photographs, she continued her activity as a fake user.
Not everything, however, can be removed from Facebook irretrievably, which gave us an opportunity to find out who this fake account belongs to.
In reality, the fake with Azeri porn star photographs spreading political propaganda belongs to Diana Tumanyan, the sister of the Deputy Director of Public Radio Lika Tumanyan.
In this post you can see how Lika congratulates the user, calling her Diuk (Diana).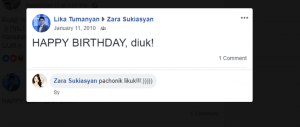 It should be noted, that the congratulation note was posted on January 11, 2010. In Electronic Voter Registration we can see, that Diana Tumanyan is also registered at the same address as Lika Tumanyan, whose birthday coincides with the date the congratulation note was posted. Diana Tumanyan was born on January 11, 1979.
In addition, this is not the only case, when public figures and their close associates are engaged in propaganda through the internet. In the coming days, the Facts Investigation Platform will feature new discoveries.
Rafayel Afrikyan